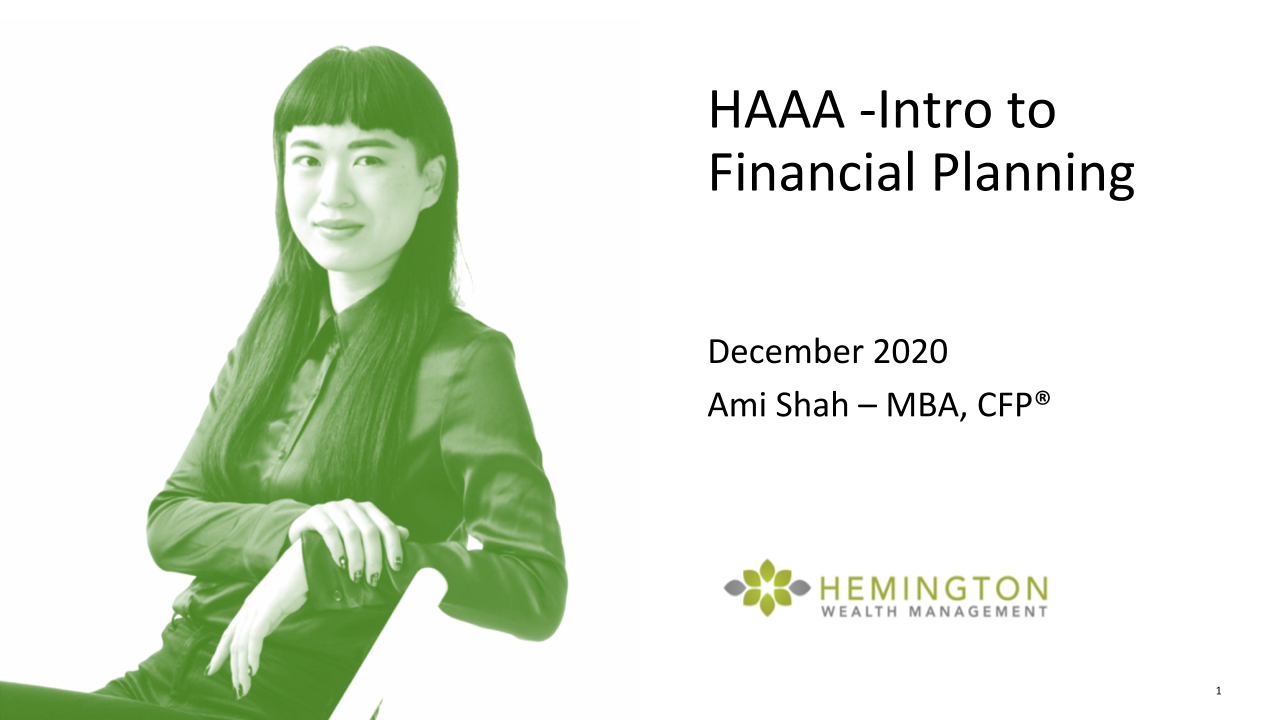 Financial planning for Asian-American executives and dual career couples
December 6th, 1pm ET
About the Speaker
Ami (Harvard '10, HBS '15) made a career switch from consulting to wealth management, inspired in part by seeing how many unanswered questions her "kids of immigrants" friends had when it came to money, and how an aging set of "pale, male, stale" advisors are coming up short on many folks' pressing need for holistic, objective advice.
About the Event
She'll cover:
What are the personal finance topics I should be thinking about? (e.g., budgeting, tax planning, equity, savings, etc.)
What are some of the common personal financial mistakes made early in careers and how do I avoid them?
What myths and misperceptions should I watch out for?
What (if any) support do I need and when: Is financial planning relevant for me?
I want to make getting on top of my personal finances a New Year's resolution - how should I get started?
Register
To register and send any questions in advance, sign up here by Saturday, December 5 at 1 PM ET. A Zoom link will be sent out to registered attendees prior to the event.