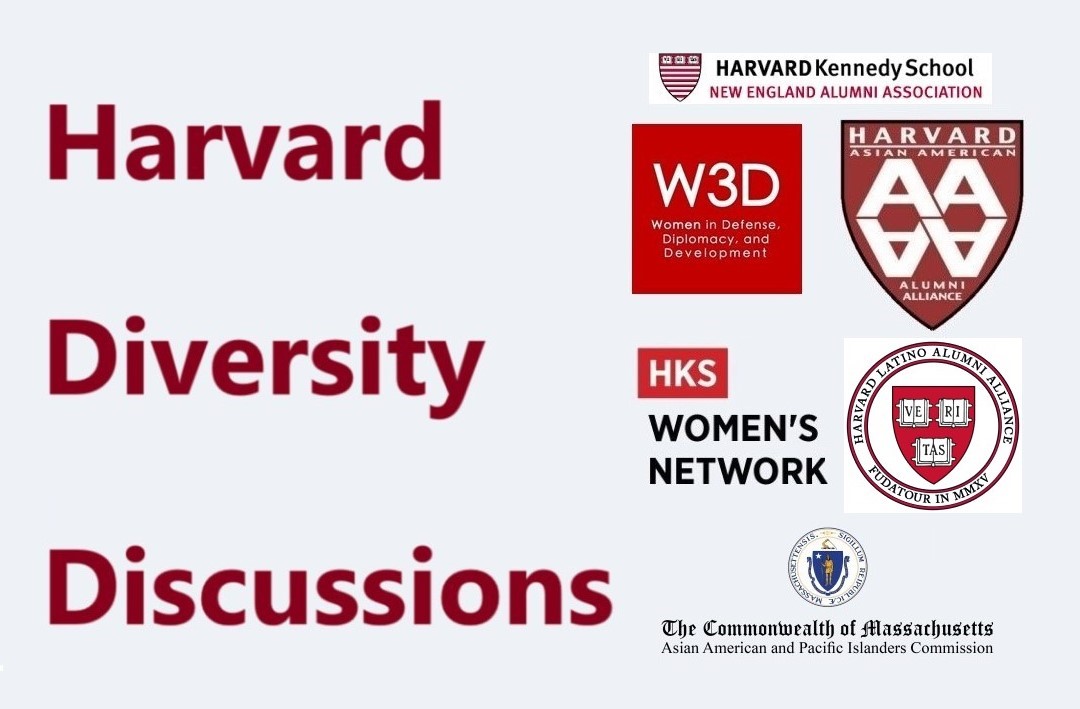 Interested in discussions on intersections of race with diverse topics? Then come join us for Harvard Diversity Discussions!

Harvard Diversity Discussions is our free, public, ongoing series of friendly and inclusive gatherings online for discussing racism, racial justice, and race-related issues.
The way we run Diversity Discussions is intentionally informal and self-participatory. There are no breakout rooms, presentations, slides, or recordings. We stay in the same room online, listening, sharing, and learning with each other.

All of the attendees have the option just to listen or to provide their thoughts on the topic. Harvard Diversity Discussion hours are an hour for attendees to share opinions, stories, or experiences on the topic of discussion. It's a discussion for and by the attendees.
Harvard Diversity Discussions are open to everyone!

We meet biweekly on different days, and we'd love your participation!

Ways to get involved:
* Are you the leader of an association? Associations may choose to co-host any (or all!) of our Harvard Diversity Discussions.
* Are you an individual with experience on a topic related to race? Individuals are invited to co-organize Harvard Diversity Discussions on a race-related topic of their choice.

Please contact jkorn@post.harvard.edu with your ideas and questions and to receive additional details, including online meeting links. We look forward to your joining us soon!

Contact info: jkorn@post.harvard.edu [Auto populate: "Harvard Diversity Discussions" in subject line], which would go to Jenny.