Welcome to the Harvard Asian American Alumni Alliance!

HAAAA seeks to develop a network and a sense of community and support among Asian-American and Asian alumni globally, to provide an outlet for the expression of our shared culture and experience, to support the larger Harvard Asian community and to represent our concerns at the University and beyond. Please join our mailing list by signing up on the Membership Page. We hope to see you at one of our events soon!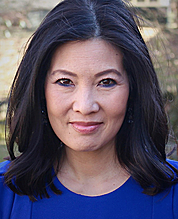 Ballots are due by 5 pm May 18th. Don't forget to vote for our full list of endorsees

The H4A Nominating Committee is happy to announce the five new and reelected members who will join the H4A Board of Directors for the 2021-22 term.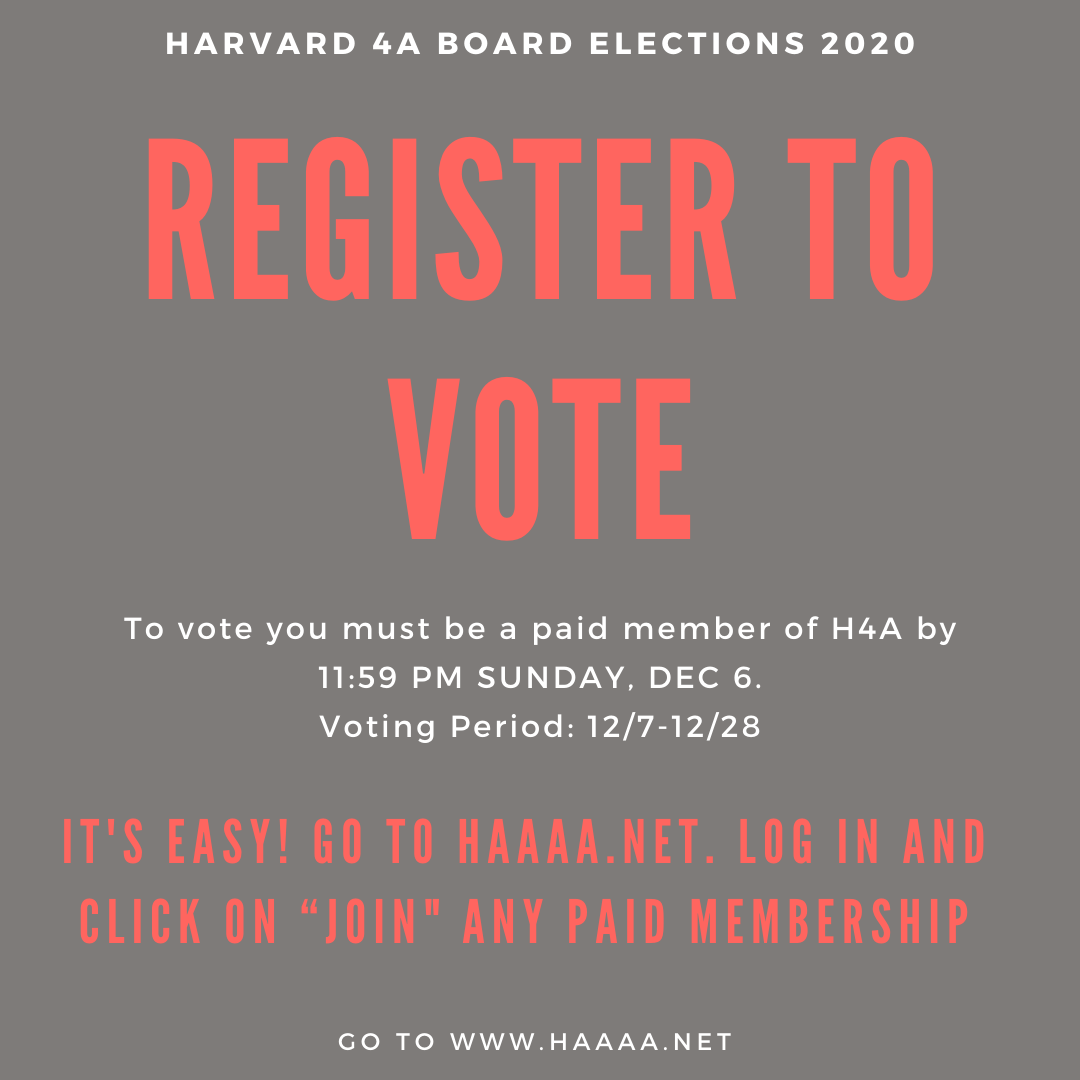 A dozen alumni are running for the five open spots on the H4A Board of Directors. To vote, you must be an up-to-date paid H4A member on December 6, 2020 (unless you auto-pay or prepay, memberships expire annually!).
Upcoming Events
FEATURED

12:00PM - 1:00PM Tue 27 Apr 2021 ( Timezone: Eastern )

50 Harvard Clubs and Shared Interest Groups are coming together to hear from H4A about anti-Asian racism and how to support Asian Americans
3:00PM - 4:33PM Sun 28 Mar 2021 ( Timezone: Eastern )

3:00PM - 4:30PM Wed 24 Feb 2021 ( Timezone: Eastern )

This event will tell the incredible story of the relationship between the people of Ireland and the Indigenous Peoples of North America—especially the Choctaw, Navajo, and Hopi people. An amazing giving circle was started by a gift of $170 from the Choc

1:00PM Tue 23 Feb 2021 ( Timezone: Eastern )

Please join the HAA and its co-sponsoring Shared Interest Groups for the next program in our Unity Webinar series: a conversation with Sherri Charleston, Harvard University's Chief Diversity and Inclusion Officer and one of the nation's leading experts