Meet the 2021 H4A Board Candidates
Read the candidates' vision statements and biographies:
Vote by Dec. 26, 2021
All degree-holding alumni members of H4A may vote for the members of the Board. You should receive your email ballot with your unique voting code no later than Dec. 10, 2021, and may vote anytime before 11:59 pm ET on Sunday, Dec. 26, 2021. Our Board consists of nine members, and the four newly-elected Directors will serve a two-year term beginning in January 2022. They will join Jeannie Park AB '83, Athena Lao AB '12, Alex J. Lee AB '06 AM '06, Darshak Sanghavi AB '92, and Yuhsien Wu EdM '15, who will serve on the Board until their terms end in December 2022.
Candidate Vision Statements and Biographies
Wendy Hanamura AB '83, P '18, San Francisco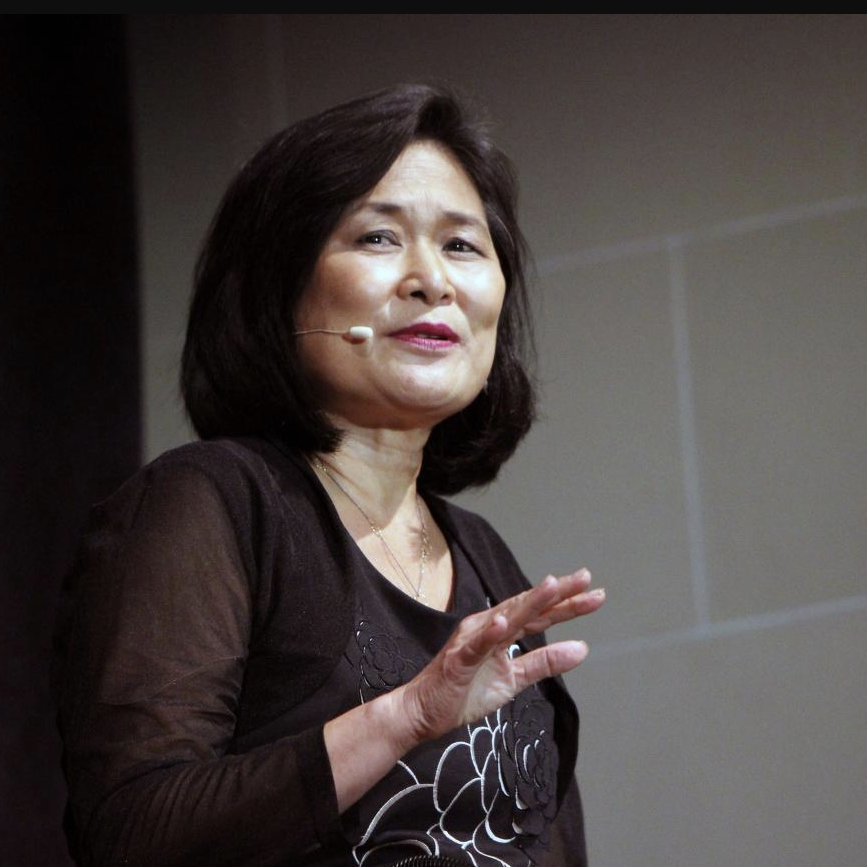 Vision Statement
It's still a little startling to me when the Netflix heartthrobs are named Devi Vishwakumar and Paxton Yoshida. Or when blond trick-or-treaters come dressed as Shohei Ohtani. Or best of all, when alums named Bae and Lee spearhead donations of $45 million to expand Asian American Studies at Harvard.
Needless to say, it was not like this when I arrived with the Harvard Class of 1983. Back then just 5% of the class were Asian Americans and there was only one course in Asian American anything. Then as now, we needed to fight to make our voices, our concerns, our vision for Harvard seen and heard.
That's where I believe the Harvard Asian American Alumni Alliance comes in.
H4A is one of the most active and powerful alumni groups in the Harvard community. We've worked effectively to stand with Harvard in the admissions lawsuit, to lobby for expanded Asian American faculty appointments and courses, and to strengthen the ties between graduates of our many ethnicities, geographies and professions.
Serving on the H4A Board these last two years, I've learned it's an organization powered from the ground up. The Anti-Racism Study Group I took part in was organized by an H4A member. So was the Unity Story Slam and the mentorship program that paired me with an amazing undergrad (now only the second Asian American President of The Crimson.)
But there is so much more we can do. So much more we need to do.
It's tempting to believe that as Asian Americans, we have arrived. But when I look at the Asian American seniors being attacked in my hometown, I know in my bones that the truth is much darker and more complex.
But this I know is also true: together we are stronger, a force that cannot be ignored. In ways big and small, I hope to support H4A in claiming our seat at the table.
Biography
Over the course of a long career, I think of myself as a communicator for social change. After pursuing a dual concentration in East Asian Studies and Visual & Environmental Studies, I've combined those two passions as a journalist and media executive. Along the way, I've been a foreign television correspondent based in Tokyo, a local news reporter for CBS, a national series producer for PBS, and Chief Digital Officer for a national non-profit television network.
Looking to have more impact, I moved to tech, but stayed in the non-profit world. Today, I am Director of Partnerships for the Internet Archive, home of the Wayback Machine and the world's largest online library. I also help steward the DWeb community, a global movement to build a decentralized web, sometimes called Web 3.0.
I enjoy serving on five nonprofit boards, ranging from a crypto-fueled foundation to an animal conservation organization using AI to map animal languages. I bring a lifetime of non-profit tools to my board work: expertise in fundraising, communications, governance and event planning. In different ways, I've used all of these skills in service of H4A.
On a personal note, I call San Francisco home. I love to hike the beautiful coastal headlands, study ikebana (flower arranging) and woodblock printmaking, and cook for my 93-year-old mother every Sunday. I'm gathering string to produce my next documentary about the artist, Ruth Asawa, who refused to let prejudice, poverty, or even parenting five children stop her from creating amazing art.
---
Jenny Korn MPP '98 Chicago/Alabama
Vision Statement
I have been involved with H4A as an active volunteer. I served on the H4A Unity Committee, which helped to design H4A's portion of the historic, first-ever Harvard Alumni of Color Conference named Unity. I participated in an H4A Antiracism Discussion Group whose longevity I helped to extend by leading continued gatherings, even after the official end date. I was part of the recorded speakers and planning team for the most-marketed and largest-attended, joint H4A and Harvard Alumni Association (HAA) event on anti-Asian hate. I helped to create (and title) a collaborative event among the race-based Harvard alumni associations named "Believe Us: Intersectional Vulnerabilities for Women of Color." I have attended H4A SIG showcases and H4A general membership meetings. In addition, I continue to be a part of the Ethnic Studies Task Force of the Coalition for a Diverse Harvard. I share the aforementioned because I believe that board members should be present, visible, and vocal at all of our H4A events. We should create opportunities to partner with alumni associations to broaden our organizational power. We should also be candid about our under-represented populations, including Southeast Asian Americans, Asian Americans in the Southern United States, and public-policy-focused Asian Americans. When elected, I will contribute a perspective that is missing from the board currently: I am the daughter of Thai immigrants that grew up in Alabama and graduated from the Harvard Kennedy School. My immediate objective for 2022 is to host drop-in socials, so that H4A members may build interpersonal relationships and form authentic connections, from which ideas for future events will arise organically.
Biography
I believe in solidarity, and I have paid memberships to all of the race-based alumni organizations that offer lifetime memberships. I am a member of every Harvard race-based alumni association, including H4A, the Harvard Black Alumni Society (HBAS), the Harvard Latino Alumni Alliance (HLAA), and the Native American Alumni of Harvard University (NAAHU). I graduated from the Harvard Kennedy School (HKS) in 1998 with a master's in public policy, and my service to Harvard has included serving on the HKS Alumni Executive Board, leading Harvard Kennedy School alumni efforts in the Chicagoland area, and volunteering as a "buddy" for the Harvard Alumni for Mental Health system. Since 2017, I have been affiliated with the Berkman Klein Center for Internet and Society at Harvard University, part of the Harvard Law School, where I am the Founding Coordinator of the Race+Tech+Media Working Group. There, I have led public conversations about technofuturism, racialized media representations, and the latest lawsuit against Harvard. As a public scholar, I have been quoted on identity and technology by NPR, CNN, Bustle, Colorlines, Fox News, Forbes, Mashable, Reader's Digest, U.S. News & World Report, The Washington Post, and more. Notably, for over eight years, I am the Founding Director of public Princeton Diversity Discussions, where we talk about race, racism, and racial justice. Due to my activism, I am the 2021 recipient of the Alumni Service Award by the Association of Black Princeton Alumni. I am a racial justice activist with diverse board experiences and a proven track record for making a positive difference, and I hope you will vote for me, so that I may bring an underrepresented voice as a Thai Alabamian to the board of H4A.
---
Lange Luntao AB '12, San Francisco
Vision Statement
Since attending the 2018 H4A Global Summit, I have seen how powerful it is when Asian American alumni of diverse backgrounds come together to share their experience, build common understanding, and work to make Harvard a more welcoming and inclusive institution. While serving on the H4A Board over the past two years, I have supported the H4A's efforts to formalize its networking, advocacy, and community-building efforts. This has involved helping to host new member workshops, our internal planning retreats, and drafting our organization's equity statements.
If re-elected to the Board, I would be eager to help H4A deepen our commitment to diversity, equity, and inclusion (DEI) efforts – particularly through facilitating a series of education and conversation sessions focused on these topics for H4A members.
Biography
Lange (he/him) is the Director of External Relations for the Education Trust-West, which advocates for educational justice and the high academic achievement of all California students, pre-k through college, particularly those of color and those living in poverty. Lange is a third-generation teacher who previously served as Founding Executive Director of the Reinvent Stockton Foundation and President of the Stockton Unified School District Board of Trustees. Lange is proud to have been born and raised in Stockton, California, a city with a deep and ongoing history of Filipinx-American community and leadership.
Lange is a 2012 Harvard College graduate (in Social Studies). While at Harvard, Lange lived in Kirkland House, served as a Senior Class Marshal, helped lead HAPA (the Half-Asian Peoples Association), and with fellow H4A Member Athena Lao '12, co-founded the Fair Harvard Fund to push Harvard to adopt socially responsible (SRI) practices into the management of its endowment.
Lange received his high school teaching credential from Loyola Marymount University and earned a Master's in Education Policy from Stanford University in 2021.
---
Nina Tao, MBA '99, New York City
Vision Statement
I am very excited to potentially serve on the board of H4A. My key goal is to help build out the power and potential of this diverse organization thru connection, community and service.
My first exposure to H4A was in 2019 when, as co-President of HBS4A, I worked with H4A to jointly organize a cultural event to see David Henry Hwang's Soft Power. Other joint events followed including more shows, Lunar New Year events. It was when working with fellow Harvard alumni on the Unity Conference, that I had a greater appreciation for the depth and diversity of our alumni at H4A and across other special interest groups. I realize such connection serves as the foundation for future partnerships, alliances and expanded community.
I would love to further expand and build that interconnectedness through more joint or partnership programs with Harvard groups, other school alumni group, and professional Asian American affinity organizations. These could be thru ongoing jointly held social/cultural events, collaborating on a bigger program such as the Unity Conference or potentially inter-school conferences or causes.
I am part of the HBS Club of New York's Small Business Partnership Initiative where I spearhead the Chinese speaking effort. Alumni volunteers offer free coaching to small businesses who are facing challenges from Covid or are looking for new ways to grow. To date the initiative has served over 400 clients. The Chinese speaking effort is targeting business owners who may have a harder time accessing needed help. This can be expanded to the broader Asian American community and where I see working with H4A can add tremendous value with real impact.
Biography
Nina Tao was born in Taiwan and grew up in South East Asia (Thailand, Indonesia, Philippines) as a diplomat kid. She moved to New York at the age of 13, attended Stuyvesant High School. She did her undergrad at University of Pennsylvania (Wharton) and went on to obtain an MBA from Harvard Business School. She has lived in Asia (Tokyo, Hong Kong, Taipei, Beijing) for the 17 years and now resides in New York City.
Nina Tao is a seasoned investment executive with decades of experience in investing in various asset classes (venture capital, private equity, private credit), having managed a $1billion+ portfolio.
She currently heads investments at a private family firm, Vanguard Infinity. In her prior roles, Ms Tao has led Asia private credit investments, CPPIB (Canadian Pension Plan Investment Board) and was also Head of Transactions for Asia at Mount Kellett Capital, a global multi strategy fund. Her experience also includes proprietary investing for Deutsche Bank and venture capital/private equity for Invesco (Amvescap). Ms Tao started her career in Bankers Trust in risk management and later at Merrill Lynch where she focused on MBS/ABS and structured finance.
Nina Tao is spearheading the Chinese initiative at HBSCNY Small Business Partnership/ Rebuild & Recover Initiative. She is also co-president of the Harvard Business School Asian American Alumni Association (HBS4A). While in Beijing, she also served on the leadership groups of the HBS Club of Beijing. She also enjoys "acting" as an ad hoc hobby having appeared as a principal actor in ads for American Airlines and more recently in a music video by Taiwan artist Winter K.