Congratulations to the 2023 H4A Global Board of Directors!

H4A is excited to announce the 2023 Global Board of Directors!

The Board consists of 9 alumni who are elected by H4A membership to 2-year terms, with 4 or 5 slots open each year. Our Board works as advisors to the whole organization, providing guidance and insight as we look to do anything from deciding what programs we should invest in, better defining our focus and mission, as well as setting priorities for what our organization helps to deliver to our members.

The results of our December 2022 Election are now in, with 3 new Directors and 2 returning Directors. The newly-elected Directors are Stanley Fang (MBA '12), Om Lala (AB '06 MD '12 MBA '12), and Wilfred Yeung (AB '05 SM '05). The re-elected Directors are Athena Lao (AB '12) and Darshak Sanghavi (AB '92). You can read their bios and vision statements below.

The 5 will join the current Directors, who are in the second year of their term: Wendy Hanamura (AB '83), Jenny Korn (MPP '98), Lange Luntao (AB '12), and Nina Tao (MBA '99).

All degree-holding alumni members of H4A may vote for the members of the Board. You should receive your email ballot with your unique voting code no later than Dec. 10, 2021, and may vote anytime before 11:59 pm ET on Sunday, Dec. 26, 2021. Our Board consists of nine members, and the four newly-elected Directors will serve a two-year term beginning in January 2022. They will join Jeannie Park AB '83, Athena Lao AB '12, Alex J. Lee AB '06 AM '06, Darshak Sanghavi AB '92, and Yuhsien Wu EdM '15, who will serve on the Board until their terms end in December 2022.
Stanley Fang (MBA '12)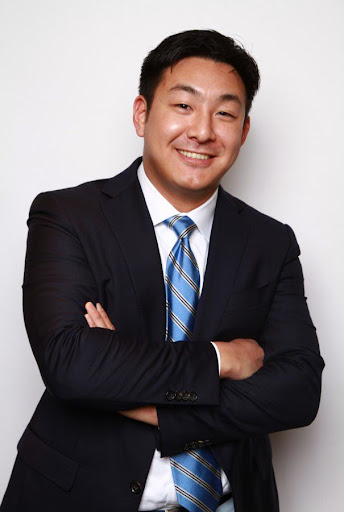 Vision Statement
The professional landscape for Asian Americans has changed significantly since I was an undergrad, but much more progress can be made. I believe with H4A's network and resources, we can continue this momentum and have more professional development programming to help our members across three key dimensions:

Representation: This past month, two consultants of Asian descent remarked that I was the first Asian senior client they ever worked with and they didn't realize how important representation mattered to them until they saw it firsthand. With our considerable network, we can do more to connect accomplished alumni to our recent graduates.

Networking: When the leadership pyramid narrows - performance is table stakes and mentorship / networking can be a huge differentiator. H4A can organize industry focused networking events / panels to help those looking to advance in their current field, or help those who are looking to transition to a new one.

Coaching: Career advancement also requires skills that can be aided through coaching. Many executives hire coaches to help them manage their professional social media presence, manage their team, or help the new problems that arise with a big promotion. H4A can help secure these experts and hold zoom sessions with our alumni.

As a board member of H4A, I am excited to push our organization to provide more professional programming.

Biography
Stan was born and raised in New York City as the son of immigrants from Taiwan and Hong Kong. He attended Stuyvesant High School and went to undergrad at Cornell University (2007). He received his MBA from Harvard Business School (2012), where he served in the HBS Student Association as an elected Senator and upon graduating, received the J. Leslie Rollins Award for exceptional service to the HBS community.

Stan is an experienced executive who held leadership roles in organizations ranging from large publicly traded companies to startups. Currently, he is a Vice President of Strategy at International Flavors and Fragrances, a publicly traded company with $12 billion in revenue. Prior to IFF, Stan spent five years at The Boston Consulting Group leading large-scale strategy and transformation projects in the Pharmaceutical and Consumer industries.

Stan is passionate about Politics. In 2012, Stan was part of President Obama's re-election campaign as chief-of-staff to the Florida State Director. He helped organize the first Asian Employee Affinity groups at both IFF and BCG.

In his free time, Stan is an avid golfer and amateur chef. Regrettably, depending on your perspective, his friends would say his cooking and baking skills are better than his golf game.
---
Om Lala (AB '06, MD '12, MBA '12)
Vision Statement
I'd love to bring some of my experience to H4A by organizing events that explore well-being in our community and that help us learn from each others' experiences more deeply - both professional and personal. These could include inviting Asian American speakers who have explored these topics, launching topic-specific coaching and mentoring events, or even just holding social events that highlight some of our members' unique stories. I'm very passionate about increasing engagement with underrepresented groups in our community, particularly LGBTQIA+ folks. I came out well after college and looking back I think I could have benefited greatly from an Asian community that celebrated and welcomed all different kinds of backgrounds. To that end of inclusivity, I'd also love to strengthen intercultural dialogue across different Asian subgroups (e.g. South Asians and East Asians). This could be accomplished through events focused on topics that might resonate across varied Asian identities (e.g. meditation traditions, martial arts, or life coaching topics for Asian American immigrants, to name just a few).

I'd love to meet all of you and would find it really meaningful to serve H4A's mission of building community. I hope you'll give me that chance!

Biography
Executive coach and physician entrepreneur. H4A Member. Lives in New York City. Om's Vision: Well-being. Inclusivity. Deeper Conversations. What has inspired me most in my career is figuring out ways to improve people's health and psychological well-being and I'd love to bring that passion to H4A. On an individual level, I've worked with many clients and coaches when I served as Executive Director of the Institute of Coaching at McLean/Harvard Medical School, where I focused on topics like burnout, servant leadership, mindfulness and self-compassion. On a more systemic level, I've focused on leveraging health tech solutions in government and startup tech to empower patients, first as a consultant working on state health reform at McKinsey and then as an entrepreneur and advisor to consumer-focused health startups and nonprofits.
---
Athena Lao (AB '12) [re-elected for a third term]
Vision Statement
I am running for a third and final Board term, because I want H4A to maximize its role as a community and forum for Harvard's Asian American alumni.

In my past five years volunteering with H4A, I have learned so much from our energetic, diverse, and multi-generational group! I'm proud to have served as a Board Member, Secretary, Vice President, 2018 Global Summit Co-Chair, and now, to be President and Board Chair. Here are some of the cool things that H4A has done in that time:

> Started and run initiatives to engage students and alumni, including a global summit, a virtual Unity weekend with HBAS, HLAA, and NAAHU; a Summer Community Service Fellowship for undergrads; H4A Merch design contest; and a slate of virtual, in-person, and hybrid events
> Established and grown an online newsletter (to 7,000+ subscribers!) and social media presence (more than 1,000 followers on our Facebook group and Instagram, respectively!)
> Relaunched our in-person chapter events and started a new chapter in Philadelphia
> Led and advocated for Asian American students, faculty, and alumni on issues such as Ethnic Studies, affirmative action, and the elevation of more diverse leadership
> Been recognized by HAA multiple times as an organization for our community-building efforts
By remaining on board, I'll be able to continue and build on these initiatives that we have started. That way, H4A can be a source of information, inspiration, and connection for as many Asian and Asian American alumni as possible. My goals for this upcoming year include the following:

> Host our fourth Global Summit on Harvard's campus and engage 400+ alumni
> Renew and expand our student-alumni mentorship program
> Increase the number of events, benefits, and discounts for H4A paid members, so that your membership fee gets the highest bang for your buck
> Strengthen partnerships with allied organizations - specifically Harvard student, faculty, and alumni clubs - through co-sponsored initiatives and campaigns
> Redo our website, so that H4A can serve as a hub of up-to-date information on topics of interest to the alumni community
Biography
Athena Lao was born and raised in Athens, Georgia to Filipino immigrants. She graduated from Harvard College in 2012 with a degree in Classics and a secondary in Ethnic Studies. In college, she discovered her passion for building community as Co-President of the Asian American Association, Co-Chair of the Ethnic Studies Coalition, and as a Class Marshal, as well as through participation in many other cultural and service organizations. After Harvard, Athena earned an M.S.Ed. in International Educational Development from the University of Pennsylvania, and an MBA from the Quantic School of Business and Technology.

Athena is currently a Program Development Lead at the Institute of International Education, where she works closely with government, corporate, and foundation sponsors to build global scholarship, exchange, and training programs. She has held a wide variety of roles in the education sector, including in program implementation, consulting, college admissions counseling, teaching, and nonprofit leadership. Above all, her mission is to create and support initiatives that provide educational access and opportunity for as many people as possible.
---
Darshak Sanghavi (AB '92) [re-elected for a second term]
Vision Statement
Having served one term on the board, I'm really excited to continue to serve on the board of H4A, having been an active member and also co-lead of the Boston chapter of H4A. It's been an incredible pleasure to grow H4A membership and to work closely with the incredible team here. Especially passionate about disparities in health care and bringing equity to health policy, I have served in the Obama administration with a focus on prevention and population health, been a senior executive at the nation's largest health insurer (working on the opioid crisis, Covid-19, hepatitis C, and a number of chronic illnesses), and have advocated for more compassionate and considerate health policy as a contributor to the New York Times Magazine, Slate, NPR, and NBC's Today over many years. As a former Vice President and Treasurer of the Asian American Association (Harvard '92), panelist and volunteer in several H4A Summits, and an involved member of a national South Asian healthcare networking organization, I'm deeply committed to mentorship and networking for the H4A community and continuing to advocate for inclusion, diversity, and fairness in healthcare and beyond.

Biography
Darshak Sanghavi, MD, is Global Chief Medical Officer for Babylon, the global end-to-end digital health care provider serving over a dozen countries and over 24 million people, with the mission of bringing "affordable and accessible health care to everyone on Earth." He was a member of the senior leadership team taking the company public in 2021 and currently directs global clinical operations.

He is the former Chief Medical Officer of UnitedHealthcare's Medicare & Retirement, the largest U.S. commercial Medicare program with over $90B in annual revenue, where he oversaw all major national clinical and affordability programs. Earlier, he was Chief Medical Officer at OptumLabs, running a large portfolio of industry-leading projects with dozens of academic, government, and industry partners.

Before then, he was a member of the Obama administration, as the Director of Preventive and Population Health at the federal agency overseeing Medicare and Medicaid, where he directed the development of large pilot programs aimed at improving the nation's health care costs and quality. In this capacity, he was the architect of numerous initiatives, including the $157 million Accountable Health Communities model, the 3 million member Million Hearts Cardiovascular Risk Reduction model, and the $1 billion Medicare Diabetes Prevention Program. Dr. Sanghavi was also a fellow and a managing director of the Brookings Institution, and is an associate professor of pediatrics and former chief of pediatric cardiology at UMass Medical School, where he still sees patients.

He is an award-winning medical educator, who has worked in medical settings around the world and published dozens of scientific papers on topics ranging from the molecular biology of cell death to tuberculosis transmission patterns in Peruvian slums. A frequent guest on NBC's Today and past commentator for NPR's All Things Considered, Dr. Sanghavi was a contributing editor to Parents magazine, a health care columnist with Slate, and has regularly written about health care for the New York Times, Boston Globe, and Washington Post. His best-seller, A Map of the Child: A Pediatrician's Tour of the Body, was named a best health book of the year by the Wall Street Journal. He previously worked as a U.S. Indian Health Service pediatrician on a Navajo reservation.
Educated at Harvard and Johns Hopkins, he completed his pediatrics residency and cardiology fellowship at Harvard Medical School and Children's Hospital Boston.
---
Wilfred Yeung (AB '05, SM'05)
Vision Statement
I'm grateful for the role H4A has played in my life, and I'm excited about the opportunity to potentially give back as a board member.

The last few years have been challenging for many. It's times like these that communities are all the more important, to provide support in trying times and in navigating change. H4A played a huge role in providing me with that support. I moved cross-country twice in the last few years, and am thankful for the lifelong friends and community I found through the H4A New York and Bay Area chapters. Meanwhile, I'm grateful for the critical role H4A played in supporting the broader Asian American community, including hosting a diverse set of speakers and topics, supporting the ongoing college admissions discussions, and standing against anti-diversity attacks.

I'd love to help grow the H4A community and its impact on a couple fronts:

Career development - Asian Americans continue to be underrepresented in management positions, and the "bamboo ceiling" is real. H4A is filled with incredible people, and we can make a difference here by a) promoting more unconscious bias awareness across the organizations we work with, and b) building a platform for mentorship opportunities within H4A and the broader Asian American community.

Community outreach - I'd love to build stronger relationships with other Asian American groups- particularly local communities, which include many of those most impacted by the challenges facing Asian Americans today. Many of us grew up with strong connections to our local communities- for me, it was the NYC Chinatown. But it's easy to become disconnected from these communities as we go about our daily lives. They often represent those most in need, being on the front line of immigration challenges, housing challenges, and anti-Asian sentiment, with fewer means to navigate them.

Thank you for your consideration, and either way I look forward to meeting more of you through H4A.

Biography
Wilfred was born and raised right outside of New York City, though if you press him on it, he'll admit he grew up in New Jersey. He graduated from Harvard in '05 with an AB/SM in Applied Math and Comp Sci. There, he spent several years leading the Chinatown Citizenship PBHA program, helping tutor elderly Chinese downtown each week. He also served on the Taiwanese Cultural Society board, served in the AAA theater productions, volunteered with Chance and MIHNUET, and played several intramural sports (poorly).

Wilfred has worked in tech since graduation, holding eng and product leadership roles at several startups and recently at Google. He helped scale those startups from a few dozen people to a few hundred, culminating in their eventual acquisitions. At Google, he built startup teams that grew into multi-billion dollar businesses, focused on digital advertising, SMBs, and emerging markets. He now advises tech companies on product strategy and on scaling R&D teams.

Outside of work, Wilfred is an avid real estate and angel investor. He volunteers in the NYC Chinatown, along with NY Cares and Habitat for Humanity. Meanwhile he dreams of becoming a professional long snapper, which he maintains is the backdoor into the NFL.