Welcome to the Harvard Asian American Alumni Alliance!

HAAAA seeks to develop a network and a sense of community and support among Asian-American and Asian alumni globally, to provide an outlet for the expression of our shared culture and experience, to support the larger Harvard Asian community and to represent our concerns at the University and beyond. Please join our mailing list by signing up on the Membership Page. We hope to see you at one of our events soon!
Ballots arrive electronically and/or by paper starting July 1st

The Board of the Harvard Asian American Alumni Alliance is pleased to announce the election of its Executive Committee, whose two-year term begins immediately.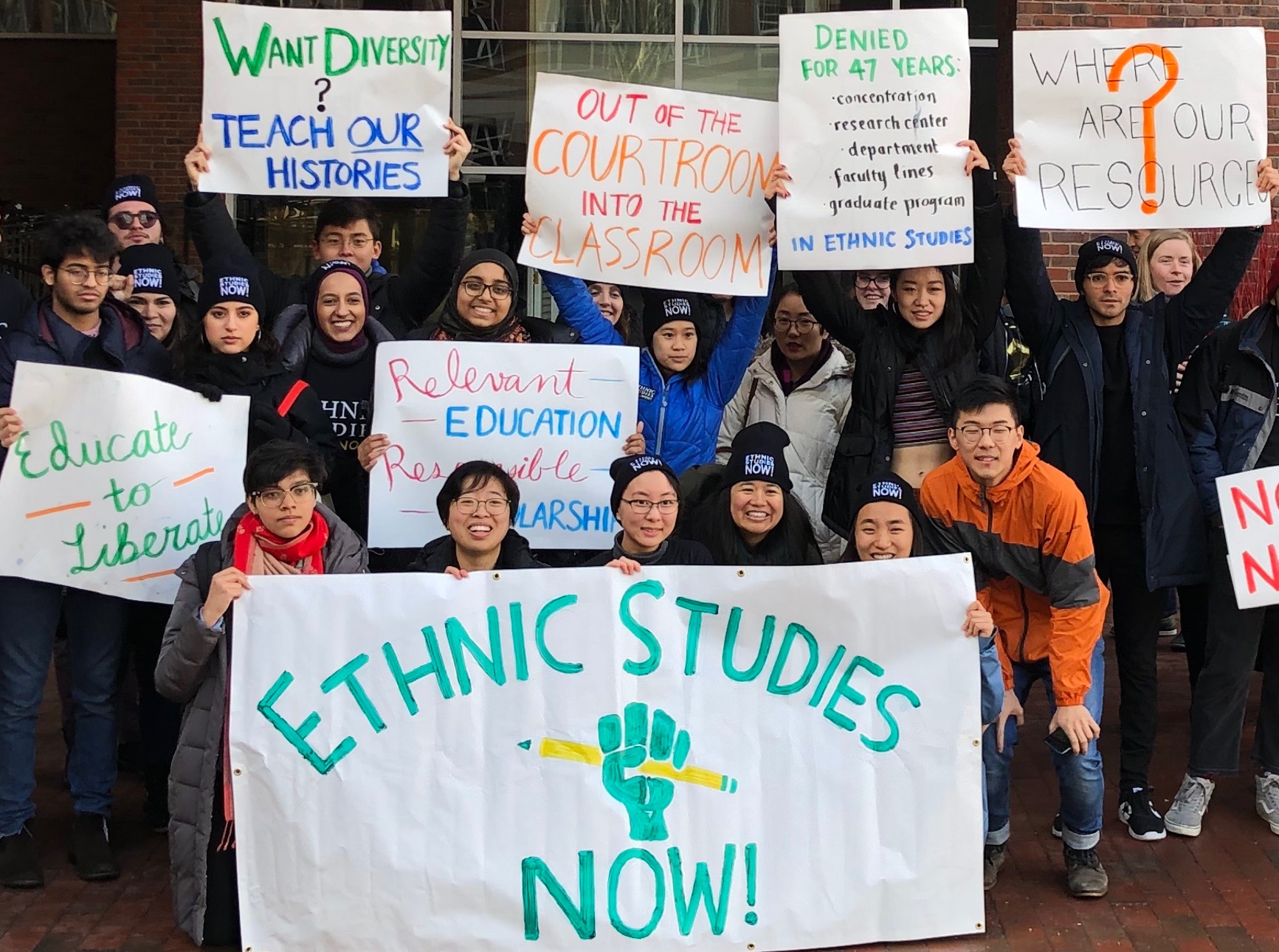 H4A cheers this first public commitment to creating a concentration interdisciplinary program in Ethnic Studies
Upcoming Events
4:00PM Sun 9 Aug 2020 ( Timezone: Eastern )

Among the most intractable racial disparities exacerbated by the pandemic are those in education. How are the schooling disruptions affecting different communities? How are colleges meeting students' needs? How will education policies be affected?

8:00PM Wed 12 Aug 2020 ( Timezone: Eastern )

For 48 years, students have demanded an Ethnic Studies program at Harvard, leading protest marches, sit-ins, teach-ins and even a hunger strike. What is Ethnic Studies anyway, and why do students care so much?
3:00PM Sat 13 Jun 2020 ( Timezone: Pacific )

The Harvard Club of Southern California and the Harvard Asian American Alumni Alliance have reserved a limited number of tickets for a performance at the Audrey Skirball Kenis Theater at the Geffen Playhouse, and David will be joining us for a post-perfor

4:00PM Sun 7 Jun 2020 ( Timezone: Eastern )

Our first Race and the Pandemic webinar on April 19th sparked such a rich discussion that many of you asked for another session. The Navajo Nation has now surpassed New York State for the highest COVID-19 infection rate in the country, so our next panel h

10:00PM Wed 3 Jun 2020 ( Timezone: Eastern )

Join the fireside livestream chat with Lea Salonga (Tony-Award Singer/Actress, Mulan and Jasmine), Cecilia Mejia (Producer, "Yellow Rose"), and Abigail Hing Wen (Author, "Loveboat, Taipei") as they share their perspectives on utilizing their platforms as