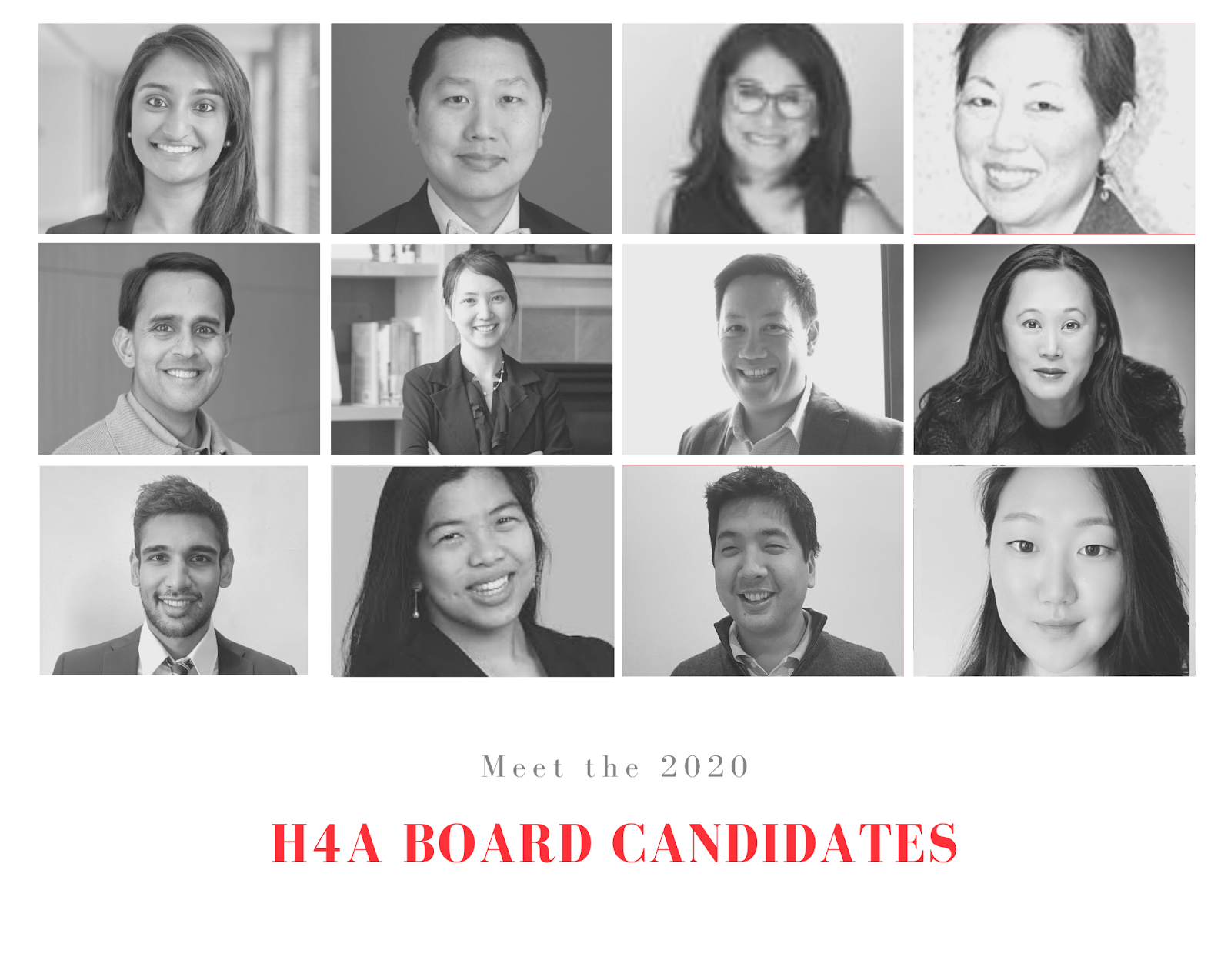 A Dozen Candidates Running for h4a Board
They hail from Los Angeles to DC, Park City to New York and Boston. They are alumni of Harvard College, HLS, HBS, T.H. Chan School of Public Health and the Harvard Graduate School of Education. Three are incumbents. All told, 12 Harvard Asian American alumni have been nominated to run for the five open spots on the H4A Board of Directors. Read more about the candidates.
Pay Dues by December 6 to Vote in the H4A Board Elections
To vote, you must be an up-to-date paid H4A member on December 6, 2020 (unless you auto-pay or prepay, memberships expire annually!). Go to haaaa.sigs.harvard.edu; log in with your Harvard Key. To check your membership status and expiration date, go to "My Account" under your name. Click on Join and choose any membership that is not the free Basic Membership. Paid members will receive a ballot by 12/7/20. Voting ends at midnight 12/28/20.