H4A Storytelling Workshop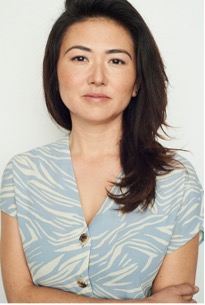 Date: Sunday, August 7, 2022
Time: 11am - 2pm Pacific
Cost: : $35 for paid ("supporting") members, $50 for unpaid ("basic") members
Register by emailing Peter Shimamoto
In this workshop, we will look at the craft of autobiographical theatrical work and plant some seeds for you to grow your own play or other artistic work. Have a wild tale that needs to be told onstage or on film? Wish to share your history with loved ones in a new way? Maybe you don't have any ideas, but have always had a hankering to write a creative work? In this three-hour class, we will look at how other people have created performance from their personal experience and spend time writing and sharing our own stories. The class will be conducted remotely via Zoom.
The class will be taught by Lisa Sanaye Dring. Lisa is an accomplished writer, director, and actor. Among many other things, Lisa co-wrote and co-directed Welcome to the Blumhouse Live, a 2-year interactive film event for Blumhouse/Amazon Prime, which was nominated for a 2021 Emmy for Interactive Program and won a Silver Clio Award. She is a member of the 2021/22 WarnerMedia Access (formerly HBO) TV Writers Fellowship and is developing her series Kintsugi with the Giant Leap Accelerator. She is also a member of the 2021 Film Independent Episodic Lab, the Geffen Playhouse's Writers' Room, and a recipient of the 2020/21 PLAY LA Stage Raw Humanitas Prize. Her theatrical works have been developed and produced by numerous prominent theater companies across the country. She has taught playwriting at East West Players in LA, the longest-running AAPI theater organization in the country.
The class will be limited to ten people. If you would like to register, please email Peter Shimamoto at pshimamoto2@gmail.com. Registration will be on a first-come, first-served basis.