A Conversation with the Writers of Joy Ride
Teresa Hsiao and Cherry Chevapravatdumrong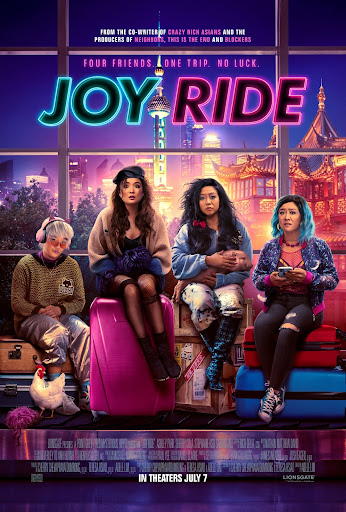 Date: Monday, May 22, 2023
Time: 5:30-6:30 pm PT / 8:30-9:30 pm ET

The Harvard Asian American Alumni Alliance (H4A), Harvardwood, Yale in Hollywood, and Association of Asian American Yale Alumni – LA Chapter cordially invite their members to a virtual discussion with Teresa Hsiao (Harvard AB '07) and Cherry Chevapravatdumrong (Yale BA '99), the screenwriters and producers of the movie Joy Ride. Joy Ride is directed by Adele Lim and stars Ashley Park, Sherry Cola, Stephanie Hsu, and Sabrina Wu (Harvard AB '20). It will be released in theaters on July 7, 2023. The conversation will be led by United Talent Agency (UTA) executive Emily Song (Harvard MBA '17). The topics will include Teresa's and Cherry's careers, and the creation, development and production of Joy Ride. If time permits, there will be an audience Q&A.
Joy Ride follows a group of four unlikely friends who embark on a once-in-a-lifetime adventure across Asia, landing them on a hilarious and unapologetically explicit journey of self-discovery. It debuted at the 2023 SXSW Film Festival to rave reviews. "Chevapravatdumrong and Hsiao's work is perfectly paced, hitting each comedic and dramatic beat with a seasoned skill…"
(TheWrap); "Joy Ride is the big, broad, studio comedy to beat this year" (Slashfilm) and "Joy Ride is a prime example of how important representation is on screen and proves that Asian American comedians can be just as funny, raunchy, and successful as their white male counterparts." (IndieWire).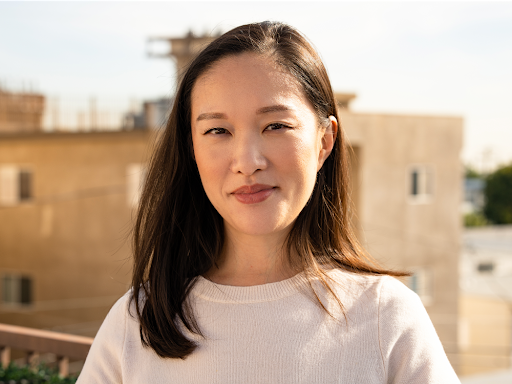 TERESA HSIAO is a writer, producer and creator who has quickly become known in the entertainment industry through the dynamic projects she has brought to life; penning quirky and hilarious characters to root for on the big and small screens. This year marks Teresa's feature film debut, collaborating with director Adele Lim (Crazy Rich Asians) and writer/producer Cherry Chevapravatdumrong for the highly anticipated comedy feature Joy Ride (Lionsgate).
In television, Teresa serves as co-creator, writer and executive producer alongside Awkwafina for Comedy Central's Awkwafina is Nora From Queens, which is in its third season. Teresa's additional television credits include American Dad!, Fresh Off the Boat, Black Monday, and Family Guy. Teresa currently has an overall deal with Sony Pictures Television to develop comedy and animation projects for cable/streaming platforms via her production company Red 136 Productions.
She is currently developing an animated series, Floaters, alongside Kyle Lau and 88 Rising for Amazon/Sony. On the feature side, Teresa is writing the American adaptation of Stephen Chow's feature film The Mermaid, alongside Chevapravatdumrong.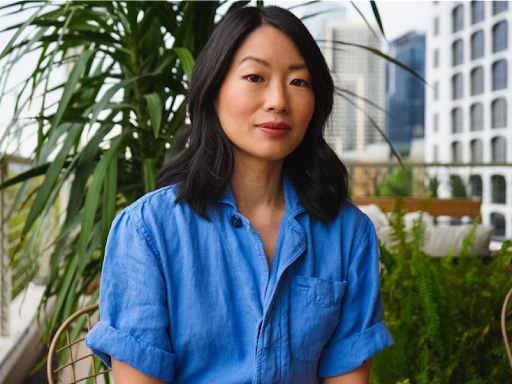 CHERRY CHEVAPRAVATDUMRONG has become a powerhouse creative in the entertainment industry over the years, joining forces with some of the biggest names in Hollywood and putting herself on the map as "one to watch" in the entertainment community. This year marks Cherry's feature film debut, as a co-writer and co-producer on Joy Ride.
Originally from Ann Arbor Michigan, Cherry received her undergraduate degree in Psychology and then went on to study law, before switching gears to pursue her lifelong passion of becoming a writer. She made the move to Los Angeles, where she worked a series of assistant jobs and earned her first big break on the newly revived series Family Guy, working her way up to the title of Executive Producer. Additional recent credits include Awkwafina is Nora From Queens (Consulting Producer, Writer), Resident Alien (Consulting Producer, Writer), and The Orville (Executive Producer, Writer). She also worked with Hsiao on the American adaptation of Stephen Chow's hit move The Mermaid for Columbia/Sony.
As an author, Cherry has penned two YA novels, She's So Money and DupliKate (which she has adapted as a feature film for Universal), and is a contributor to the anthology Open Mic: Riffs on Life Between Two Cultures in Ten Voices.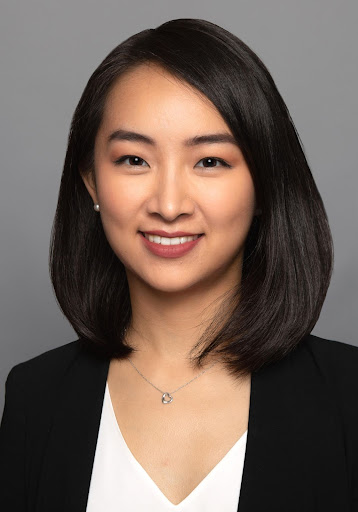 EMILY GE SONG is an Agent and Executive at United Talent Agency (UTA), a leading talent, entertainment and sports company. At UTA, Song leverages the global nature of entertainment, culture and sports to create strategic partnerships between brands and actors, musicians, athletes, influencers, gamers, esports organizations, and film and television properties.
Song's diverse client roster includes Kai Cenat, the most subscribed Twitter streamer in the world; Pokimane, the largest female streamer on Twitch, Valkyrae, the most followed streamer on YouTube; traditional talent such as JJ Lin, Daniel Wu and Paris Hilton, and Chinese gaming publisher Top Games.
In naming Song to its "30 Under 30 List," Forbes noted that Song was "the entertainment industry's best hope to connect the U.S. and Chinese markets." Song has also been named one of "Entertainment's New Leaders" by Variety. A founding member and co-chair emeritus of UTA's Diversity Leadership Council, Song advocates for the AAPI community and the broader BIPOC/global majority within UTA and throughout the industry. Prior to joining UTA in 2019, Song, a native of Tianjin, China, was an on-air host for China's largest news channel.
Song graduated from Stanford University with a Bachelor of Science degree in Production Design and a Master of Business Administration from Harvard Business School.

Registration link: https://us02web.zoom.us/meeting/register/tZ0pcOmgrTgrEtJU-oaiadR0Q3XJsBqRe7P1
After registering, you will receive a confirmation email containing information about joining the meeting. Registrants will receive their own link directly.